Hello!  I am Richard Johnson, Owner of Diamond J Horses.  Horses are my business and my recreation!  I graduated from the Western College of Auctioneering in 1993.  I have auctioneered everything from horses to quilts!
Growing up as part of a big family in Southern California, my father and I always had a special bond – our love of horses.  We rode trail horses, sorting horses, cutting horses, rope horses, and more.  That love of riding and horses evolved in to a business for us.  Diamond J Horses was born!  We felt there was demand for fine quality horses:  kind, nicely broke, dependable horses that were easy on the eyes.
I moved to Idaho to find horses that would be well-rounded and a good fit for customers in California.  My father, Dick Johnson, would ride them near his ranch and on various terrains throughout California.  Gentle horses were much in demand and it was important that only gentle horses be sent as my father rode them himself through his 70's.  We always required that the horses be cute, gentle, and sound.  Correct conformation, good bone and feet, big butts, nice heads, and color were important as well.  We were always partial to geldings with color – especially palomino and paint.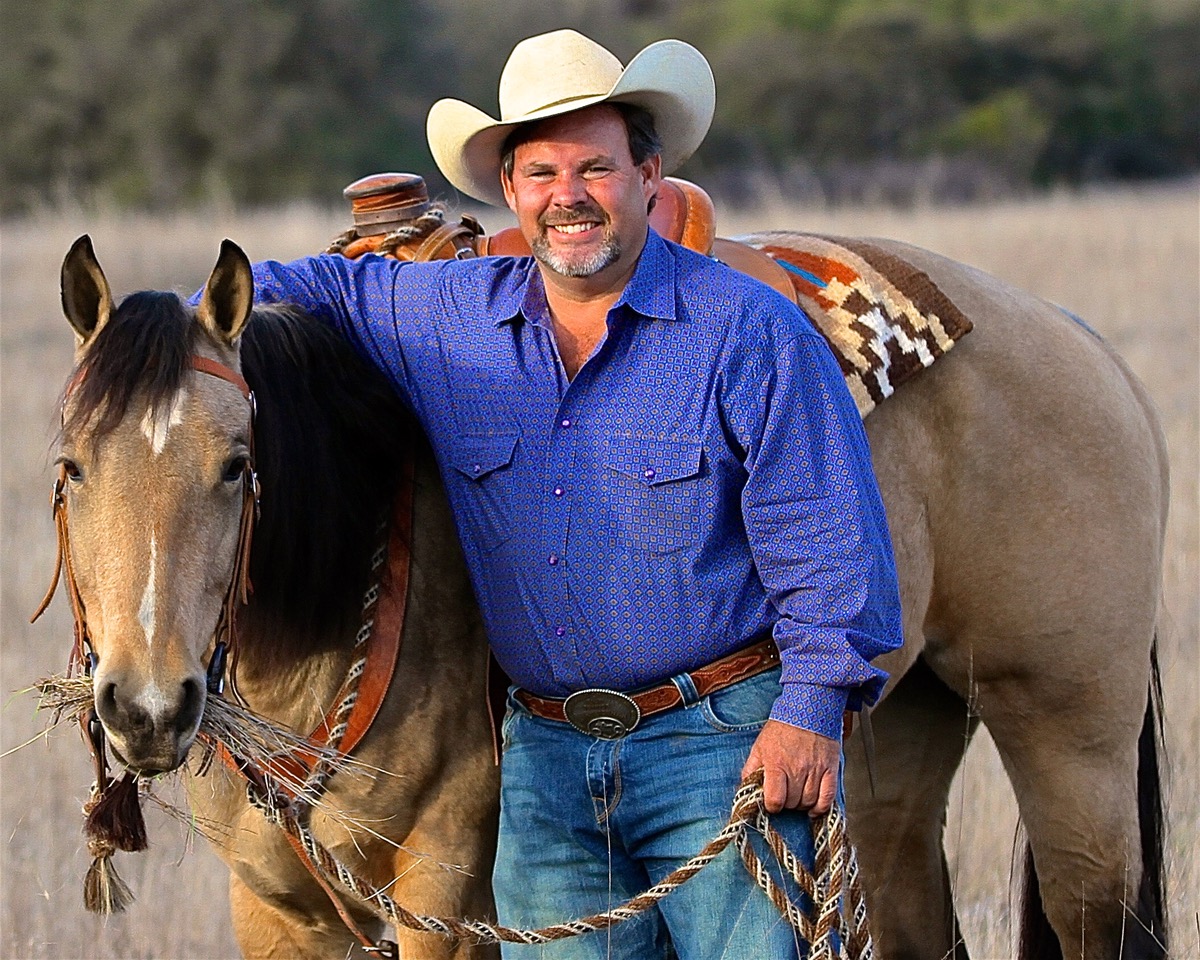 My father passed away in 2011 but our business continues.  One of many things he taught me was that he always wanted to be treated fairly, and always wanted to treat others fairly.  That is an important part of my business today.  If you are in the market for a special horse, please contact me.  I have built relationships with breeders, ranchers, trainers, and many horse people throughout the West.  If I don't have your "dream horse", I may well be able to help you find it!
Technology for the auction business has changed dramatically over the past decade and I have tried to take advantage of those changes.  I have been called a Hi Tech Red Neck, and I take that as a compliment.  It used to be that a buyer at an auction needed to be at that auction in order to see and ride any potential purchases.  That is the way my father and I did business for many years.  I wanted to see the horses ridden and I wanted to ride them.  I always said, "My ass and my eyes don't lie."  Now, though, Diamond J Horses is able to provide a similar experience via live-streaming.  We also use a Click-to-Bid system, which allows bids to be made via cell phone, or computer; you can bid from anywhere!  We want to make it easy for you to buy, with confidence that the horses consigned to us are represented with honesty, integrity, and full disclosure.
The Diamond J Horses Team wants you to find the horse that fits you best; we love our horses and want for you to love yours as well.  We all want to enjoy these wonderful animals!
Happy Trails and see you at the Sale!
Richard Johnson